No other brand makes me want to cry over spent dollar billz more than CHANEL.* It felt only natural to start out the Not Safe For Wallets series with it. I've been trying out different Chanel products for almost a decade, and, sadly, "money well spent" does not apply to all of my purchases. So to spare you from the traumatic experience of wasting your hard-earned guap on something that is not worth it, I thought I'd give you an honest review on the Chanel Beauty products I've tried so far.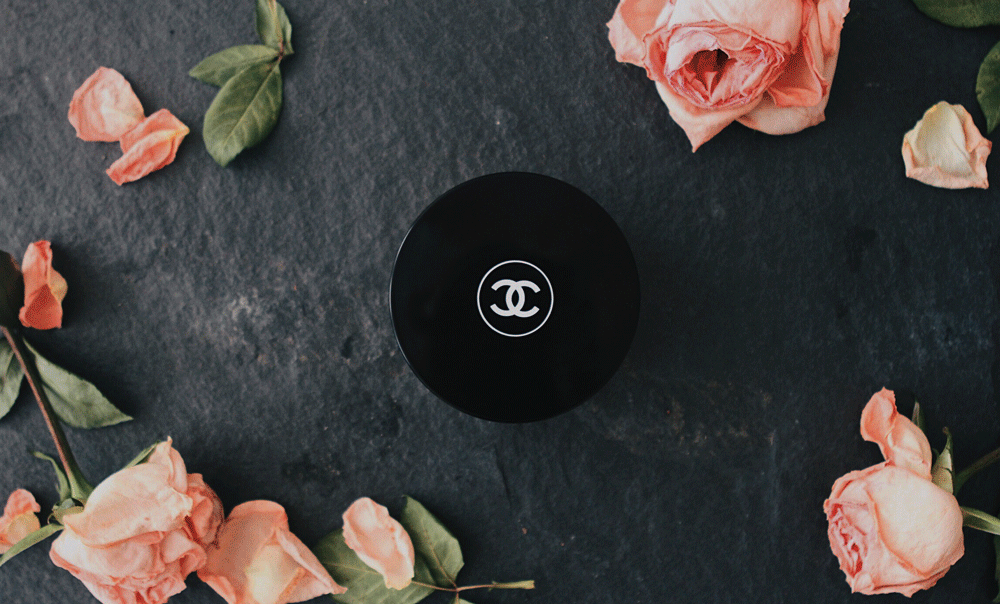 NATURAL FINISH LOOSE POWDER in 40 DORE
This product is extremely fine-milled and provides a stellar smooth, silky finish. It sits on the skin very comfortably - POUDRE UNIVERSELLE LIBRE is weightless.
Oh and we HAVE to talk about the size of this thing. Ladies and gents, the packaging is GIGANTIC. It is bigger than my palm. It is definitely bigger than my heart. A-a-and here's another perk - the products is safe to use for up to 18 months after opening, which is longer than the majority of setting powders that usually expire after 12 months. You get so much product that you would not need to repurchase this powder for a very long time, so feel free to bake your days away.
However, the size becomes an issue if you are someone who is very oily and needs to touch up throughout the day. This powder is not long-wearing. On me, it lasted about 6-7 hours before my natural oils started coming through, and my skin is not very oily. If you are searching for something that wears morning-2-night, this bad boy is not for you.
POUDRE UNIVERSELLE LIBRE is translucent, but it does have three different tints. I purchased 40 DORE, which is the darkest shade of the bunch. Everything else just made my skin look grey. The powder works well as a light layer, but I notice that it adds a tint to anything under it. I also have a suspicion that this powder is not going to look amazing on darker skintones - it would be best suitable for someone who is medium-tan (feel free to prove me wrong in the comments below).
Now, time for my "favorite" category - clogging ingredients! The very first product on the list of ingredients on this baby is Talc.
Talc, ladies and gents, clogs your pores. That's the bad news. The good news is that it is the only clogging ingredient on the list, and it is not highly comedogenic.
Talc is widely used in mattefying products because of its absorbing properties that save your skin from looking like a greasy pancake.
Talc is present in most powders, since powders are usually used to stop the oils on your skin from coming through and/or moving your makeup around. Unfortunately, in the process of doing that, it can get into your pores and clog them.
Talc is midly comedogenic, meaning, that the majority of people are or will be fine using products containing it and their pores won't suffer too much. However, if you are someone who breaks out very easily, be mindful of how often you use products with high concentrations of Talc.
In general, this powder is not bad. It is a great product if it works for your skintone, if you are not too oily, and/or if you just want to feel extra luxurious on special occasions. I don't find myself reaching for this powder too much, but when I do, I get complements on how smooth my skin looks. I probably would not repurchase it again, because there are powders out there that work much better for me, but for the quality and quantity that I've spent on POUDRE UNIVERSELLE LIBRE, I would say it was money well spent.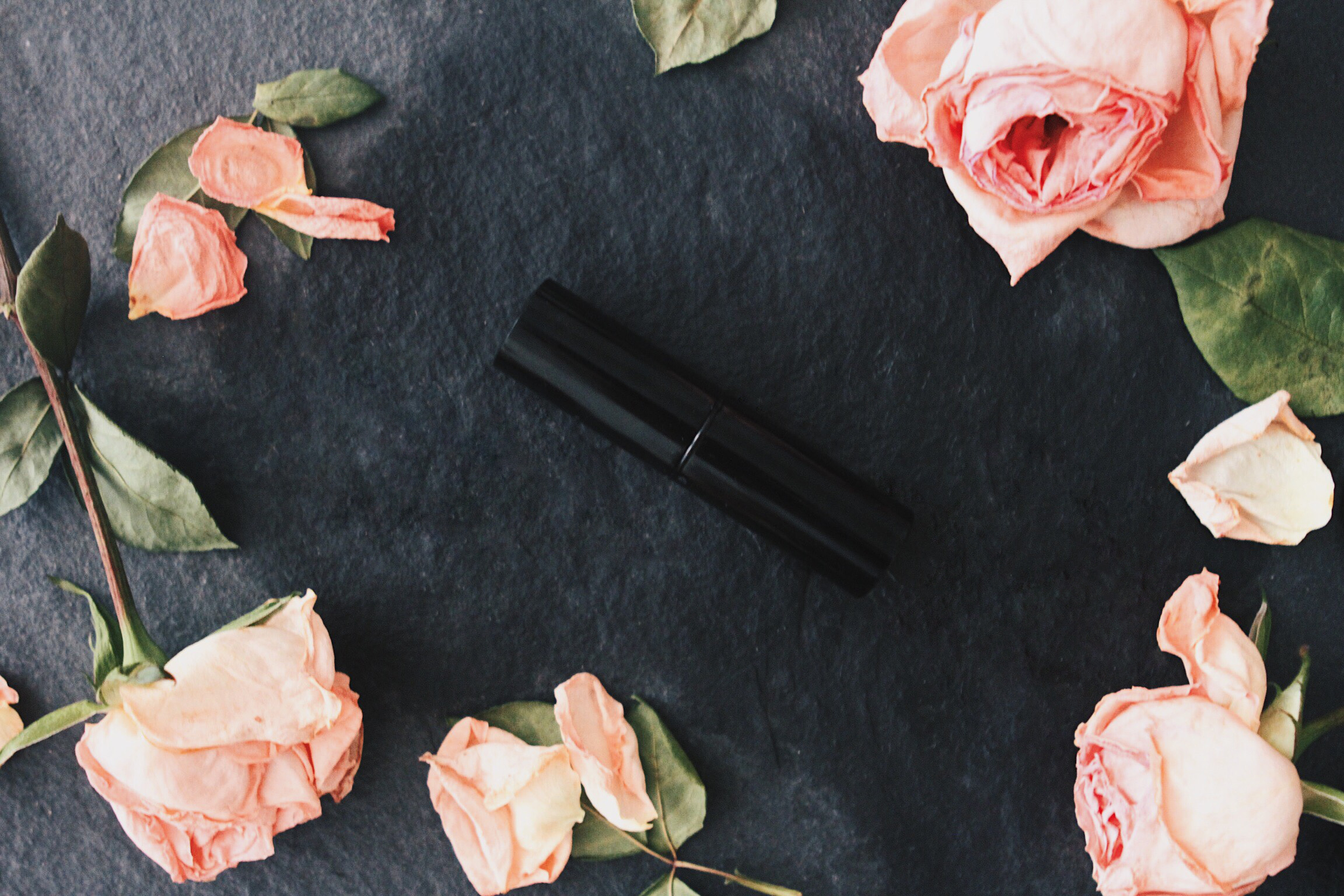 HEALTHY GLOW SHEER COLOUR STICK in BLUSH 20
I have been eyeing this baby for quite some time before purchasing. And I am very glad I did! As soon as you open the packaging you are hit with a wonderful flowery smell (in all honesty, this is the best-smelling makeup item I own). The finish of this stick is quite sheer, but this is exactly what makes it so natural looking.
It is a very creamy product - it glides on like butter on warm toast, blends incredibly well both on top of other makeup and on bare skin. However, if you are a very oily girl, this product is definitely not for you. Its creaminess will most likely cause the colour to move around too much. I do not get oily on my cheeks or cheekbones, so this product works wonderfully for me. If you have normal, combination, or dry skin, this colour stick is a must-have.
It wears very well during the day. The blush does fade a little after about 7 hours, but the colour looks even more natural when skin absorbs a little of the product. And it is so easy to reapply - simply smile, dot your cheek, and blend with your finger. Voila! Your blush is as vibrant as in the morning.
I gravitated towards Blush No. 20. It looks wonderful as a blush on medium skintones, and would work miracles as a bronzer for users with lighter skin. However, for this colour to show up on darker skin, I suspect you would have to layer it a little more than usual.
The colour of this particular stick is quite unique. A lot of brown-based cheek products of this consistency tend to look mauve. This bad boy, on the other hand, has more of a maroon tint. It is truly a great addition to the collection of cream blushes and cheek stains as I have never seen a product of this consistency and this colour.
Unfortunately, just like the majority of blushes and bronzers, Blush No. 20 contains clogging ingredients - Dimethicone and CI 15850. Both of these are mildly clogging, so will most likely not affect the majority of users unless they are used in crazy concentrations.
Dimethicone is an extremely popular ingredient that is used even in skincare products. It is a silicon oil that fills in uneven texture and fine lines, which helps create a smooth and flawless look in liquid and cream products like primers, foundations, cream blushes, etc. It provides a protective cover on skin, which helps to keep moisture in, leaving skin hydrated for longer and more resistant to the outside humidity. However, this protective cover does not simply trap moisture from coming in, it also traps the bacteria, skin oils, and other impurities already sitting on the skin which can lead to the development of acne.
CI 15850 (also referred to as Red 6) is a pigment which is used to impart a red colour to face and lip products. A lot of pigments are comedogenic, but Red 6 is one of the least clogging of the bunch, which makes it safer to use on the daily basis than most other pigments.
I find that this stick does not break me out, and on the days when I feel like wearing minimal makeup, it is my go-to. Of all the products by Chanel, this is definitely my favorite purchase so far. It lasted me a long time, it looks natural, and makes my face smell wonderful. What else can I girl wish for?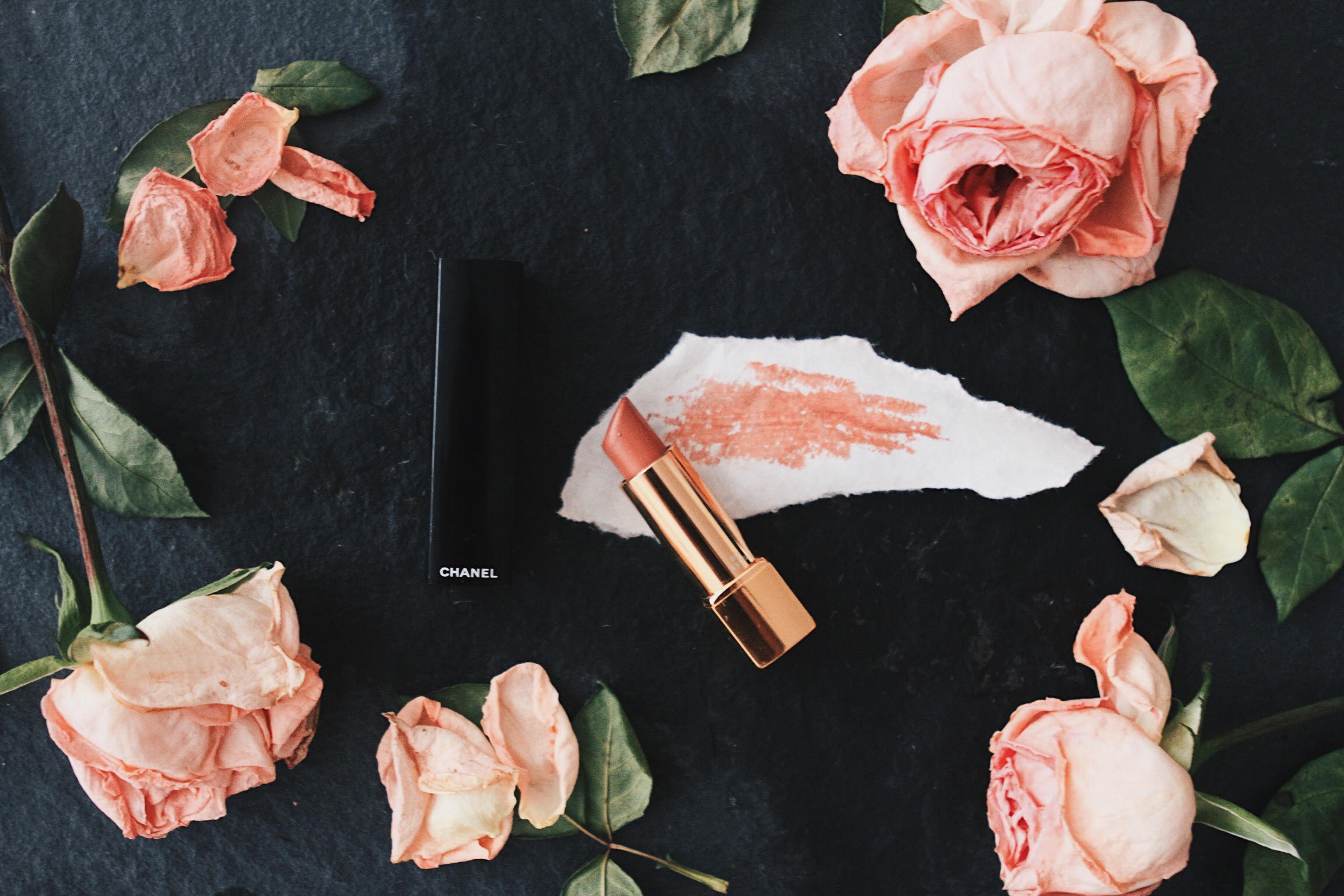 LUMINOUS INTENSE LIP COLOUR
This lipstick is one of the first Chanel make up items that I bought. I was about 15 years old, going back home for London, Heathrow Airport. I just started getting interested in makeup, and at the time it seemed that a Chanel lipstick is something every lady should own. So I went for a very neutral nude shade, and to be honest, since then I've only worn this shade once or twice.
There is nothing very special about the consistency or the look of it, but I do keep it as a reminder of my days as a youngling.
DEMAQUILLANT YEUX INTENSE
GENTLE BI-PHASE EYE MAKEUP REMOVER
I am a religious user of waterproof mascaras, so I have been on the hunt for a killer eye make up remover for quite some time. During one of my trips to Chanel stand in Bloomingdales, I was given a sample of this remover and was instantly in love. It removed all of my mascara with only a couple of swipes, so I went ahead and bought a full-sized bottle.
Unfortunately, as I kept using it, I realized that it is not much better than a regular drug store make up remover and its initial effectiveness had to do with the amount of coats I put on. Also, I find that this product makes my eyes sting sometimes, which is never a good sign.
It is not a bad remover, but for the price that it is, I would expect something more effective, and I would definitely not ever purchase it again.
I bought both of these nail polishes together with the lipstick, and I have to say that these are one of the best nail polishes that I have ever used. The colours stay on for an extremely long time (2 weeks, sometimes even 3), it never chipes off, and it looks as chic as Chanel sounds.
The only downside to this nail polish is that it takes ages to dry. A-G-E-S. So unless you have some crazy drying machine or an extra hour to kill, I would go about my day singing "Ain't Nobody Got Time For That" and wait for another day.
In general, Chanel Beauty produces very high-quality makeup. You can find dupes for almost anything today, but nothing will substitute the feeling of holding the real thing in your hands or wearing it on your face. Of all the products I've tried so far, I would definitely recommend purchasing the LES BEIGES HEALTHY GLOW SHEER COLOUR STICK and LES VERNIS NAIL POLISHES.
I hope you found this article helpful, and if you have any questions - ask away below!
Stay deadly,
Daniela
* I hope we all agree that La Mer and La Prairie are more in the category of WTF than NSFW.